Need a Board Game Host?
As mentioned, I'm available for family and friend gatherings, birthday parties,
church events, team building activities, teaching and entertaining your gamer kids and teenagers, and more!
I can host at your residence, at the Spielbound Board Game Cafe (where I currently work as the Librarian), at a public location (within reason) or even outside city limits (for an extra cost). I can bring games that I own (click here to see the list), I can check one out from the Spielbound Library, or I can host games you already own.
Having trouble playing a complicated board game?
As a life long fan of board games I've played a variety off them and have had a LOT of practice interpreting and learning the rules. I also understand that some players just want someone to interpret the rules and host the game for them.
This is a specialty of mine! I'm more than happy to handle all the bookkeeping and back-end details of a game (no matter how complex) while you and the other player only need to concentrate on the fun and the object of the game.
Having trouble learning a complicated board game?
I completely understand how some games are challenging to learn. In my experience sometimes you need to sit down with an extra set of eyes to read, inter prate and learn the game together. Therefore if I know the game I will teach it to you (as I host the game if you like), but if I don't know it then I'll learn the game with you!
Need someone to host a team building exercise?
I worked in corporate for years and during my time as either the senior or management I hosted a lot of team building exercises. I'd be happy to discuss what kind of exercise(s) you'd like me to host for your team and I'll take it from there!
Need someone to host a team outing?
Sometime you and your team just need to get out for an afternoon or evening. As mentioned, I'd be happy to meet up with your team to help set up and host multiple games or one large game.
Coincidentally, Spielbound is a great place to handle these events (plenty of drinks, snacks, pizza and games) and I'd be happy to host your event there!
Specialty Board Games:
Looking for a different kind of board game event? Want to play a game you cant play anywhere else? Maybe even play something ongoing and long term? I can help!
I have a small selection of games that require a certain amount of maintenance, upkeep and usually cost more time and money than most are willing to invest.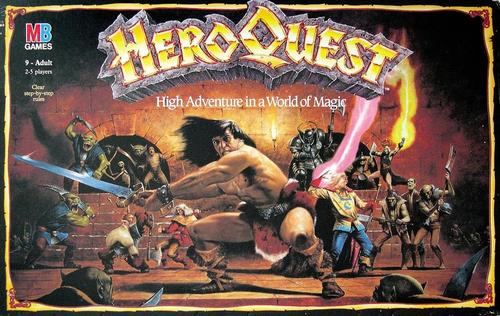 HeroQuest: Released back in 1991, HeroQuest was a board game ahead of its time.
It's essentially a board game approach to Fantasy RPG's; Dungeons and Dragons in particular. I've been fortunate enough to have kept my copy in good shape since acquiring it back in 1992 (and one of its expansions) and would be happy to host it!
This game requires a Game Master (which I'm happy to play) while four others take on classic roles like the Barbarian, Wizard, Dwarf and Elf. The game includes character sheets and about a dozen different missions/scenarios, allowing the players to effectively run a campaign or on-going game, upgrading and improving their characters as they went. Including the expansion, more than twenty adventures await you!
For those looking for a campaign style of play with a Fantasy Theme Board Game that still holds up well decades later, I offer you HeroQuest!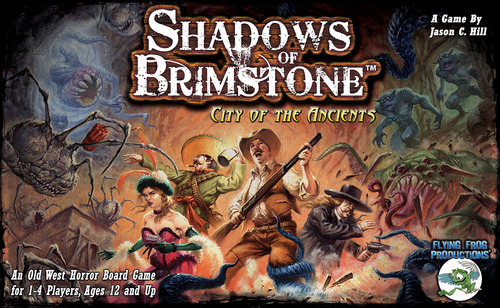 Shadows of Brimstone: A current obsession of mine! Shadows of Brimstone is an ambitious board game that blends dungeon crawling, adventuring, role-playing, campaign gaming, fully cooperative play and miniatures into an Old West theme game filled with unspeakable horror! Think "Cowboys vs. Cthuhlu".
As far as I'm aware, I've have one the most complete sets of S.o.B. in the area, including all available expansions (some not yet released) and many other add on's! I've also spent a considerable amount of time organizing all the materials to where I can transport and set it all up and down in good time (which is no easy feat).
This is a game that REALLY benefits from having a host on hand to handle all the back end and enemy related mechanics. I've got considerable experience doing this as I've been hosting a bi-weekly game for over a year now and would be happy to do the same for you!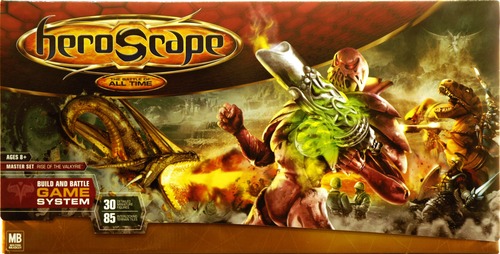 Heroscape: Another one of my past obsessions, Heroscape is a Fantasy battle board game that comes with dozens of painted miniatures, each representing a warrior from different eras and worlds (dragons, ninja's, dinosaurs, goblins, samurai, orc's, monsters, aliens, WWII, futuristic, robots, Vikings
and more) and hex-based terrain pieces which can be put together in many different ways. Each hero or squad has its own card that details both movement and combat abilities.
As this game was a favorite of my wife, daughter and I, we went crazy and purchased multiple sets of all the different types of terrain and at least one of every type of hero or squad that was ever made. In short I've made terrain with 100's of hex pieces over the years and can offer many different army types.
This one can be set up for family level style of playing or advanced for the more hard-core gamer types. I can also design a wide variety of terrain types, obstacles and more. This game will require special engagements and pre-planning due to its immense size and the time it takes to build that terrain, but its so worth it. If you'd like to be a part of building the terrain before the game, that can also be arranged. In fact, if you need someone to watch your gamer teens for a day, this is the game to do as half the fun is building the terrain, which can take hours to do if you want to be elaborate.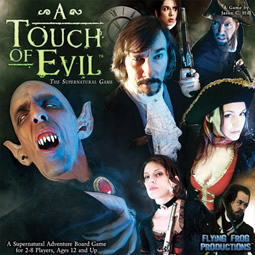 A Touch of Evil: Full of story based, thematic elements with an adventurous cinematic feel, A Touch of Evil is Colonial Era horror board gaming at its best! The expansions for this game were set up in a way where you can play the base game on its own in about 90 minutes, or you can keep adding onto it to create a giant multi-board setup with lots of players that can take all afternoon!
This game includes villains that can be used during Holidays for theme and fun, including a Witch who haunts the town on Halloween, a spring time Dryad enemy and two Christmas themed enemies, including Krampus! AToE is another completionist project of mine and one that I enjoy immensely.
And as always, I offer all of this at reasonable rates!